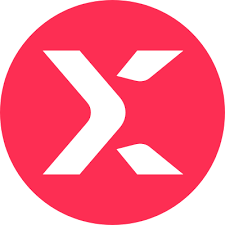 Singapore, Singapore, November 23, 2020, // ChainWire //
Blockchain-based reward platform Storm X Seasonal promotions have been released for its award-winning Crypto Cash Back App. This promotion will enable app users to receive a 50% bonus in addition to cash back between Thanksgiving Day and Cyber ​​Monday (November 26-30).
StormX has also launched a new mortgage service that allows users to earn an additional 50% of the income each year when holding STMX tokens. STMX is the native ERC20 token of the StormX ecosystem with a total supply of $10 billion and can be traded on many of the world's top exchanges, including Binance and Bittrex.
Simon Yu, CEO and co-founder of StormX, said: "As the price of Bitcoin is approaching a record high, interest in cryptocurrencies has rekindled, even though some people think the price of buying it now is too high. "What we have done is to provide such individuals with an easy way to accumulate Bitcoin, Ethereum and other cryptocurrencies through daily shopping.
"We are also very happy to provide users with the ability to earn greater rewards just by betting on tokens."
Since the StormX mobile app launched its shopping feature in more than 700 stores in February 2020, the rewards platform has added approximately 400,000 unique users. StormX also witnessed an increase in sales volume of over 50% from the previous month. The app can be downloaded from the app and Google Play store, or as a browser add-on from the Chrome web store.
By upgrading to a higher reward level (for example, Diamond), you can earn up to 2.5 times the crypto cashback (for example, 21% on eBay and above 6%). Users can shop in hundreds of participating stores including Nike, eBay, Adidas, Target, Walmart, GameStop and Samsung, and get rewards by choosing six cryptocurrencies (BTC, ETH, LTC, DAI, YFI or STMX) .
About StormX
StormX is a blockchain-based revenue market where shoppers can accumulate cash back rewards paid in cryptocurrency. StormX provides users with an easy way to obtain digital currency, and it has cooperated with hundreds of major retailers including Nike, Samsung and Target. Crypto cash back rewards range from 0.5% to 87.5%, and users can also freely pledge their tokens to earn handsome returns.
contact person