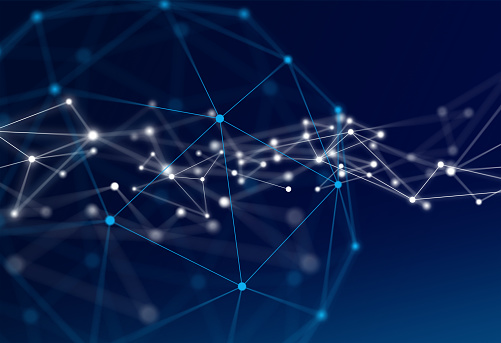 In the era of many new cryptocurrencies, platforms and contracts, Polygon began to pave the way and ascend to the second layer of Ethereum. Polygon, formerly known as Matic Network, is a scaling solution designed to provide multiple tools to increase speed and reduce the cost and complexity of transactions on the blockchain network.
Due to the recent headlines surrounding Polygon and related Ethereum, it is wise for those interested in Ethereum alternatives to have a deep understanding of Polygon's market positioning.
related Read | Why Cardano soars by 10% in 1 day
Here is an in-depth look at the token that was once called MATIC in the world. Polygon was created in India in 2017 and was originally called Matic Network. It is the brainchild of experienced Ethereum developers-Jaynti Kanani, Sandeep Nailwal, Anurag Arjun and Mihailo Bjelic.
Matic Network went live in 2020 and has since attracted some well-known figures in the field of decentralized finance, also known as DeFi, including Decentraland and MakerDAO. Matic Network was renamed Polygon in February 2021, and during its first sale in April 2019, the Polygon team raised ETH equivalent to US$5.6 million through the sale of 1.9 billion MATIC tokens within 20 days. Although some coins in the same field are aimed at the top coin Ethereum, Polygon's goal is to help bring new speed and software to the world.
MATIC/POLYGON Is currently trading around $1.83 | MATIC-USD on TradingView.com
Recently, many tokens are considered to be "Ethereum killers", and Polygon can be said to help blockchain champions. The core of the network is the Polygon Software Development Kit (SDK), which is used to build Ethereum-compatible decentralized applications as side chains and connect them to its main blockchain. Although Ethereum recently hit an all-time high and finally broke the $4,000 mark and showed skeptics that it will continue to exist, many people are still asking: With the development of DeFi, will this become Polygon's future influence? Polygon has added some excellent partners to its list, and given the complementary nature of the chain to Ethereum, many people are seeking to invest in both.
After the rebranding was completed, Polygon retained its MATIC cryptocurrency code, the digital currency that supports the network. MATIC is used as the payment and settlement unit between interactive participants in the network. Polygon's main chain is a Proof of Stake (PoS) side chain, in which network participants can pledge MATIC tokens to verify transactions and vote for network upgrades. This coin shows that it has strong potential, especially for projects around DeFi, which are looking for attributes that are more friendly to Ethereum (gas cost is the most significant attribute).
related Read | GreedSwap: Super producers Cool and Dre help launch new coins and crypto tags