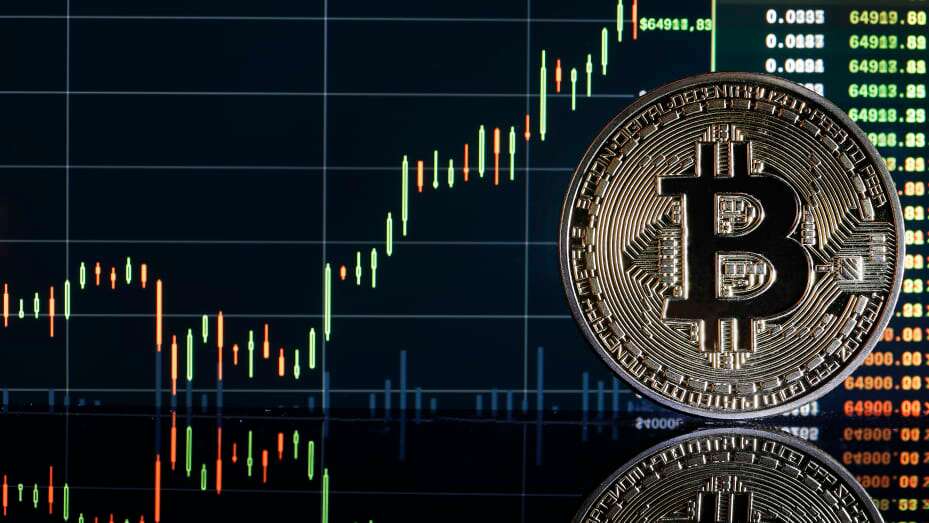 With the release of the first Bitcoin ETF, institutional investors conducted FOMO transactions on Bitcoin. As the volume of trade plummeted, this enthusiasm quickly faded within a week of approval. The record opening was quickly replaced by the sluggish momentum of institutional investors exiting the market, which may be due to assets hitting all-time highs and traders taking profits.
Institutional Bitcoin open positions have soared in price, marking the entry of large sums of money into the market. The game lasted until the end of October. Open interest reached its peak on October 29. But since then, due to weakened interest in Bitcoin ETFs, institutional Bitcoin open positions have been declining. Now, with the decrease in open positions, the market is starting to pay attention to spot Bitcoin ETFs.
Institutional Bitcoin open interest drops
In October alone, institutional Bitcoin open positions increased by 185%. The approval of the ProShares Bitcoin futures ETF is the main driving force behind it. Traders made a lot of bets on the success of ETFs, and their bets paid off, because ETF trading volume exceeded $1 billion in the first two days alone. Open interest has climbed during this period.
Related Reading | Bitcoin broke through $68,000, where does it go?
However, open positions declined in November. Although Bitcoin performed well at the beginning of this month, institutional interest has not followed this trend. In contrast, the Chicago Mercantile Exchange's November trading volume declined.
Bitcoin Open Interest declines on CME | Source: Arcane Research
CME's open positions have reached 5.9 billion U.S. dollars, but soon dropped to 4.8 billion U.S. dollars. Subtracting the contribution of the ProShares ETF to this transaction volume, this figure has dropped significantly to US$3.4 billion.
The number of CME open positions decreased
CME's open positions have also declined recently. The number of CME's open positions has fallen sharply from its peak on October 25. However, this decline has not been replicated in other markets.
BTC rallies to new ATH | Source: BTCUSD on TradingView.com
BITO's open interest surged. Although CME's open interest has fallen by 32% since October, the number of BITO's open interest has reached a record high. Currently, there are 4,139 open positions, a record high.
After subtracting the BITO open interest from the CME open interest, the open interest has fallen by 45% since October. This shows that institutional investors are reducing their activities in the market, rather than participating in public contracts.
Binance open interest rises
Binance's Bitcoin open interest has been growing recently, which is the direct opposite of CME's open interest. Open positions on cryptocurrency exchanges hit a record high in November. In April, Binance's open positions reached a peak of US$5.2 billion. Now, the open positions on the platform have grown from a new high of US$6.7 billion.
Related Reading | What is the ultimate driving force of Bitcoin? Significant revelation from MicroStrategy CEO Michael Saylor
The calls from institutional investors for more exposure to BTC have now subsided. It is now obvious that Bitcoin futures ETF transactions are mostly short-term, and now these traders have withdrawn from the market after making a profit.
Featured image from CNBC, chart from TradingView.com