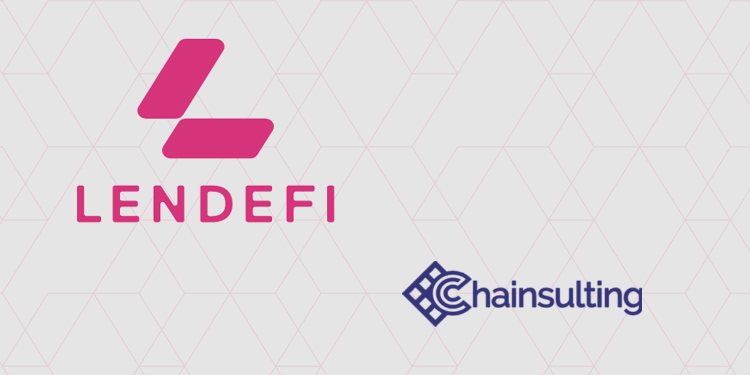 Lendfi, a low-collateral loan agreement built on the Binance Smart Chain, announced that it has signed an agreement with Chainsulting to manage and develop the Lendfi agreement from August 1st.
Recently, Lundfield launched Testnet For the public to use the platform and is rapidly launching its mainnet On Binance Smart Chain.
At this critical roadmap stage, Lenefi decided to hire Chainsulting as its new technology partner. Specifically, Chainsulting will oversee the mainnet deployment; ensure that best security practices are followed to protect the Lendfi protocol. Chainsulting will provide support and maintenance for the Lendfi protocol before and after the mainnet launch.
Lendfi + Chainsulting
Chainsulting is a German company specializing in distributed ledger technology (DLT) and digital assets. The company was founded in 2017 by its managing directors Florian Protschka and Yannik Heinze. Services include development, consulting, security audits and research in the blockchain field.
Previous clients of Chainsulting include 1inch, Unicrypt and DIA. The company's track record spans 4 years and has more than 150 customers.
"We are very happy to work with Chainsulting on the future development and protocol management of Lendfi. I believe they have the experience, expertise and security knowledge to bring Lenedfi to the mainnet and complete the roadmap."
– Scott Schultz, CEO of Lundfield
It is expected to be completed in the next few weeks… The development of the Lendfi protocol is underway from BLABS to Chainsulting.
"Chainsulting is very happy to work with Lendfi to bring them to the mainnet and other networks."
– Yannik Heinze, Head of Development, Chainsulting
The Lendfi protocol aims to provide leveraged transactions and secured loans for the cryptocurrency market. Using the under-collateralized loan model, Lendfi promotes trustless relationships between lenders and borrowers, all of which are managed by agreements to eliminate counterparty risks.