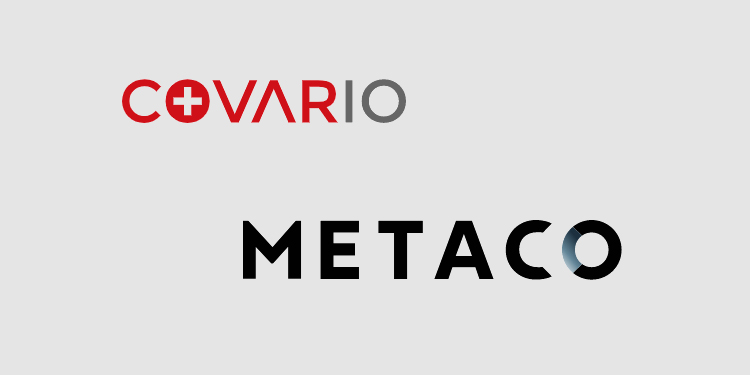 METACO, a safety-critical supplier Blockchain asset infrastructure, Today announced that Covario, a leading crypto asset brokerage service headquartered in Switzerland, has selected the METACO Harmonize platform to organize and expand its digital asset custody business.
Harmonize will coordinate Covario's existing vault and sub-custody solutions. In addition, the platform will provide a unified policy management framework for Covario's stable technology solutions.
Most organizations that use digital assets find that as they mature, they need to work with multiple vaults, sub-custodians, and liquidity providers, whether their focus is trading, custody, or tokenization. This emerging situation presents institutional challenges in terms of security and scalability; the proliferation of access points weakens the end-to-end process.
This is the experience of Covario, an independent prime broker of a digital asset management company based in Zug; currently supports multiple vault providers and sub-custodians, and is connected to more than 20 exchanges and liquidity providers. This list is still growing .
Therefore, the company is looking for a solution to manage this complexity and reduce the risk of working with a growing partner ecosystem, and choose Metaco harmony As its digital asset orchestration engine. Harmonize acts as the overall strategy layer to ensure strict management of Covario's operations; coupled with a single point of integration with its various internal systems.
"Covario has always been committed to providing safe, reliable, fast and compliant services for the institutional crypto market. With our large number of electronic exchanges, third-party custodians, financing pools and alternative trading venues connected globally; we are always looking for A solution to help unify our strategic management, while enhancing security and scalability. The flexibility and advanced nature of METACO Harmonize products have left a deep impression on us, and is a solution to our existing leading institutions' financial technology The perfect complement to the plan."
– Mark Banner, Co-founder of Covario
METACO Harmonize is the "orchestration layer" of a series of sub-products. The platform allows organizations to seamlessly integrate potential use cases into their infrastructure. With flexible deployment options, including software as a service (SaaS) and on-premises; METACO Harmonize ensures that companies that want to organize digital asset use cases have no trade-off between security and agility.
"We have witnessed first-hand the provision of multiple vaults and access to sub-custodians and liquidity venues that are critical to its operations; and how this comes at the cost of losing end-to-end control and increasing system integration overhead. Therefore, we created METACO Harmonize; This allows customers such as Covario to continue to develop and manage their partner ecosystems flexibly, economically, and securely."
-Adrien Treccani, CEO of METACO