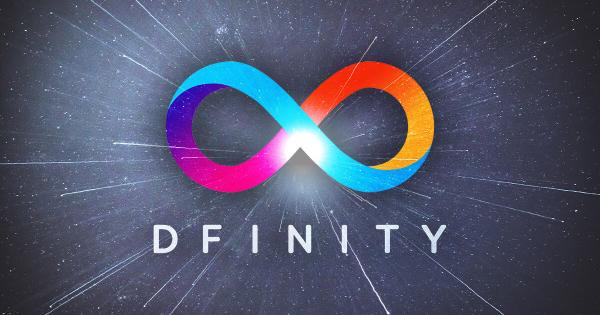 The Dfinity Foundation is promoting its developer ecosystem with a grant of $215 million. This is to help further develop decentralized applications (DApps) on the Internet computer blockchain. More than 115 teams have benefited from this grant, and more teams are expected to benefit over time.
NewsBTC sat down with Lomesh Dutta, Vice President of Growth of the Dfinity Foundation, to discuss the Internet computer developer ecosystem plan, how it is distributed, and its impact on the blockchain since its inception.
NewsBTC: Why set up a developer ecosystem plan?
Lomes Dutta: The 200 million Swiss francs ($215 million) Internet Computer Developer Ecosystem Project is a resource that helps developers fund the construction of decentralized applications (dapps), tools, and infrastructure on Internet computers.

Internet computers are the world's first blockchain that runs at network speed and can be expanded infinitely. These features enable developers to design new applications and tools without being hindered by the limitations of proprietary infrastructure or traditional blockchains. The ecosystem plan is designed for entrepreneurs, development teams, and community members to support the development of new dapps and service ecosystems on an open, decentralized network.
NewsBTC: So far, only US$2 million has been distributed out of the US$215 million grant program. Are there plans to increase this number?
Lomes Dutta: The developer funding program is The entire ecosystem plan.For example, to enhance games on Internet computers, we just announced Unimpeded achievements—— Cooperating with United eSports to provide game developers with a $10 million grant pool to show how blockchain games will gradually enter the mainstream.
Related Reading | Cash App launches Bitcoin and stock gift features during the holidays
The grant program aims to provide non-dilutive financing to teams built on Internet computers in the form of developer grants. I think the best way to look at the funding plan now is not the amount of funding, but the number and quality of the team guided through the plan. All grants are awarded at the level of US$5,000, US$25,000, and US$100,000. These initial grants helped the team build early prototypes and raise larger grants, venture capital, and soon community grants. So far, more than 115 teams have received funding from the grant program.
What is very exciting is that soon (if the community accepts the proposal), ICP holders can easily use their pledged ICP for the "independent contribution" of the decentralized auction.This is essentially a community-driven fund that can easily reach billions of dollars and can be used for ecosystem projects built on Internet computers. In return, those who contributed their pledge of ICP will receive governance tokens for related ecosystem projects-allowing them to shape the direction of the project.
In addition to financial support, our team also provides technical support to our development partners and grantees, and often provides temporary assistance in joint marketing, design and user experience.
In addition, Internet computers provide many functions and utilities that other blockchains cannot provide, including unlimited smart contract innovation capabilities, which are beyond the scope that can be currently imagined in dapp development. This means that technical and marketing support and revenue generation opportunities on Internet computers far exceed the initial funding.
News BTC: Dev activity continues to increase on Internet computers. If so, what impact does this have on the blockchain?
Lomes Dutta: The activities of the developers are absolutely exciting. Since its inception, nearly 13,000 IC smart contracts (we call them cans) have been deployed, which means that the developer adoption rate has increased by about 20% every week. Tanks are the next evolution of smart contracts. Unlike their predecessors, they run at network speed and can store data in memory.This gives them a unique advantage that any form of Internet application we know can be built entirely on the chain
Related Reading | Billionaire Ray Dalio explains why he owns Bitcoin and Ethereum
We are talking about services as large and complex as Facebook, Youtube, etc., all of which run on the chain. I think that once some of these projects start adding decentralized governance and token incentives to accelerate their growth, the world will be in full awe of what they will witness.
NewsBTC: What do you think is the biggest attraction of Internet computer blockchain to developers?
Lomes Dutta: Internet Computer is the only blockchain where developers can build network-scale dapps and games entirely on the chain. These dapps run at network speed and do not require end users to have a wallet or spend tokens to interact with smart contracts. As an entrepreneur, if your ambition is to build the next Facebook, then you don't want to be satisfied with any friction. Developers are building mass market applications that run on the Web scale. Once these projects begin to implement decentralized governance and tokenization, we expect to stand out from the Internet computer ecosystem in a very short period of time.
NewsBTC: One of the most popular dapps on IC is OpenChat. Given that it is competing with established messaging giants such as WhatsApp and Signal, how confident are you in this project?
Lomes Dutta: The main advantage of Openchat compared to Signal or Whatsapp is that Openchat runs completely on the chain, is completely decentralized, is not censorable, and is managed by the community. For example, WhatsApp notoriously announced that their privacy policy now requires users to accept that their account details, location, IP address, etc. will be shared with Facebook. They have no choice but to accept the new policy or eventually lose all access to their account.
ICP trading at $23 | Source: ICPUSD on TradingView.com
This will never happen on OpenChat. As far as its design is concerned, neither the developer nor anyone else can modify, review, or crawl any user data. This makes us more and more confident in the future of the blockchain, as more and more users are disappointed by the combination of data collection and censorship currently happening on many social media platforms.
NewsBTC: To sum up, give us a brief introduction to the operation of Internet Computer. Are there any exciting projects in the pipeline?
Lomes Dutta: On the one hand, we are happy to talk about the upcoming integration with the Bitcoin and Ethereum networks. With Bitcoin, Internet computers no longer use insecure and cumbersome bridging and packaging services, which effectively entrust users' funds to third-party smart contracts. Instead, Internet computers will use their chain-key encryption technology to directly integrate with Bitcoin. This will provide each IC smart contract with their own Bitcoin public key, enabling them to hold, send and receive their own Bitcoin locally.
Therefore, the Internet computer smart contract will obtain the liquidity of Bitcoin, and Bitcoin will realize the powerful new smart contract function-opening the possibility of the much-discussed Bitcoin DeFi function. This power combined with the native capabilities of IC and ultimately connected to the Ethereum blockchain will become a powerful means to integrate the entire Web 3.0 and the pillars of the upcoming Metaverse.
Finally, to ensure that this ecosystem remains decentralized and in people's hands, Dfinity is instilling an ecosystem-wide tokenized governance system for applications on the IC blockchain, called the Service Nervous System (SNS). The SNS upgrade will allow users to vote on the direction of any given platform—from fine-grained, such as user interface upgrades, to more substantive ones, including control over application functions and user incentive models.
Related Reading | WikiLeaks and Bitcoin: An encrypted love story?
This also means that entrepreneurs and developers can bypass the need for venture capital funds, because the governance system will specify the distribution of governance tokens for a given service. For example, this might be subdivided into 25% for developers, 25% for the community, and 50% for the treasury. Indeed, any required model can be created and deployed.
We believe this puts Internet computers at the center of the ongoing revolution. It not only solves all the expansion problems that exist in the legacy chain, but also allows them to do whatever they want in an inclusive way. This should unlock the real possibilities of Web 3.0.
Featured image from CryptoSlate