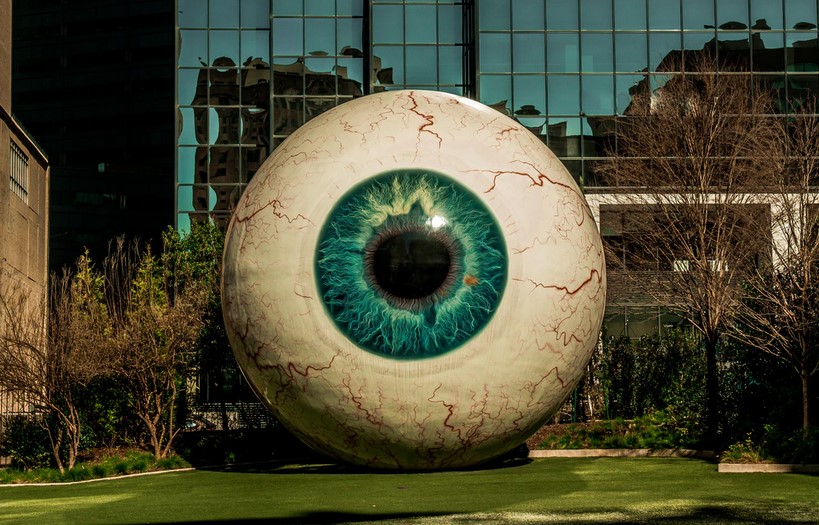 According to Bloomberg report, Sam Altman has a new startup company and wants to give free money to everyone on the planet, but there is one problem: you have to let them scan your eyeballs. Altman is a former partner of Y Combinator, a "startup accelerator" platform that has helped found thousands of companies.
Altman left Y Combinator in 2019 after 5 years. After that, he will continue to co-found the artificial intelligence company OpenAI with others Tesla CEO Elon Musk. Due to differences, their partnership lasted for two years. One of OpenAI's products can create news articles using only a small amount of input.
His new project has raised more than $25 million from investors, including Andreessen Horowitz, part of Coinbase's venture capital arm, and Reid Hoffman, founder of social media LinkedIn. To achieve its goal, WorldCoin has created a device that can scan and store personal unique biometric information.
According to the report, the idea of ​​the project is attributed to Altman, but the entrepreneur claims to serve the company only as a consultant. Altman envisions WorldCoin as a tool to help distribute Universal Basic Income (UBI).
I have always been very interested in issues such as universal basic income, what will happen to global wealth redistribution and how we can do better. Is there a way we can use technology to do this on a global scale?
WorldCoin, a dystopian tool to control or future income?
The project is led by Alexander Blania, a former physics student at the California Institute of Technology (CALTECH). Blania, Altman, and Max Novendstern, a former employee of the investment company Bridgewater, co-founded WorldCoin.
The founder of the project hopes that more people will have access to the world and believe that cryptocurrency can realize this vision. Bloomberg said that at present, the project has begun testing their biometric scanners in "various cities."
Therefore, they are far from ready to distribute WorldCoin.Therefore, the company seeks volunteers who are willing to scan themselves to earn various cryptocurrency rewards, including BitcoinThe founder stated that scanning is essential to the project because it prevents people from "cheating the system."
(…) A new global digital currency that will be launched by sharing shares with everyone on the planet. Through a novel approach: dedicated hardware devices ensure the humanity and uniqueness of each registrant, while maintaining their privacy and the overall transparency of the permission-free blockchain.
The crypto community expressed mixed feelings about the project, but most people compared it with some content in the James Bond movie or directly from the plot of the popular TV show "Mr. Robot". Alex Gladstein, Chief Security Officer of the Human Rights Foundation, classification The project is called "crazy".
So much waste may help liberate people and empower them through Bitcoin education/UX programs. The regret will be great in the future.
The founder of WorldCoin spent approximately $5,000 on each scanner prototype. In the long run, they hope to reduce production costs. In addition, they assure people that their information and privacy will be protected. For some satoshis scans, there will definitely be more than one volunteer at the top of the line.
At the time of writing, BTC trading price is 36,200 USD, moving sideways in a lower time frame.