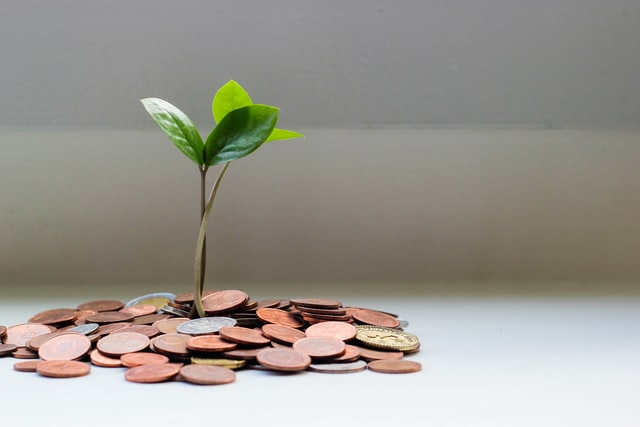 Stablecoin supply shows significant growth during the year. The market cap of the top stablecoins is roughly $181 billion, over 11% of the total crypto market, which is now at $1,6 trillion after shedding over $140 billion in the past two days over geopolitical concerns. Consequently, data shows that stablecoins are growing at a much faster pace than the crypto market this year.
Faster Than The Crypto Market
Having significantly accelerated their pace since 2020, data from Arcane research shows that stablecoins like USDT, USDC, BUSD, UST, and DAI are growing faster than the crypto market.
Tether (USTD) still takes the lead of all stablecoins with a 44% market share and a $79 billion market cap at the time of writing. USD Coin (USDC) follows reporting a market share of 29% and a capitalization of over $57 billion. Binance USD (BUSD) takes third place with a 20% share and $18 billion market cap. The following chart shows the total circulating supply near $200 billion.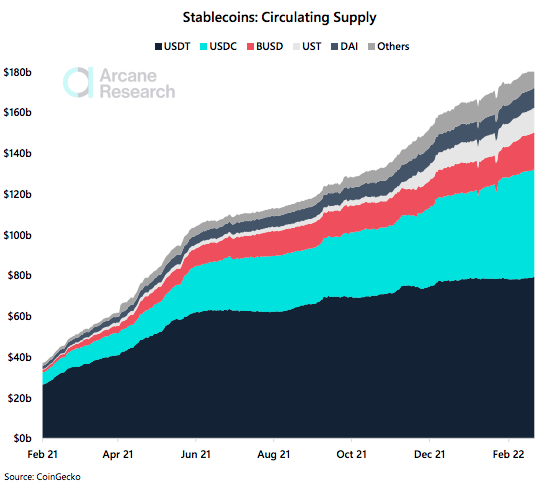 However, the stablecoin USDT has not reported a very active growth since the summer of 2021, growing merely 1% in 2022. On the other hand, USDC has been growing extremely fast since last year, reporting a 20% growth in 2022 alone.
By the end of 2021, Arcane Research had projected the fast growth of USDC to outshine USDT and eventually take its crown. Given the previous numbers, they are now projecting for USDC to become the largest stablecoin by market cap at the end of June.
Moreover, the algorithmic stablecoin Terra UST (UST) has seen a 19% growth over the year and DAI 9%.
Furthermore, while the crypto market's Fear and Greed Index has sunk to the extreme fear area again, trader Byzantine General had noted that "Historically when tether dominance reaches 4.5% to 5% it marks a bottom on $BTC. Seems like sentiment reaches peak fear around that level."
Byzantine General explained that "It's considered bearish when USDT dominance goes up because it means people want to get out of coins and flee to something more stable."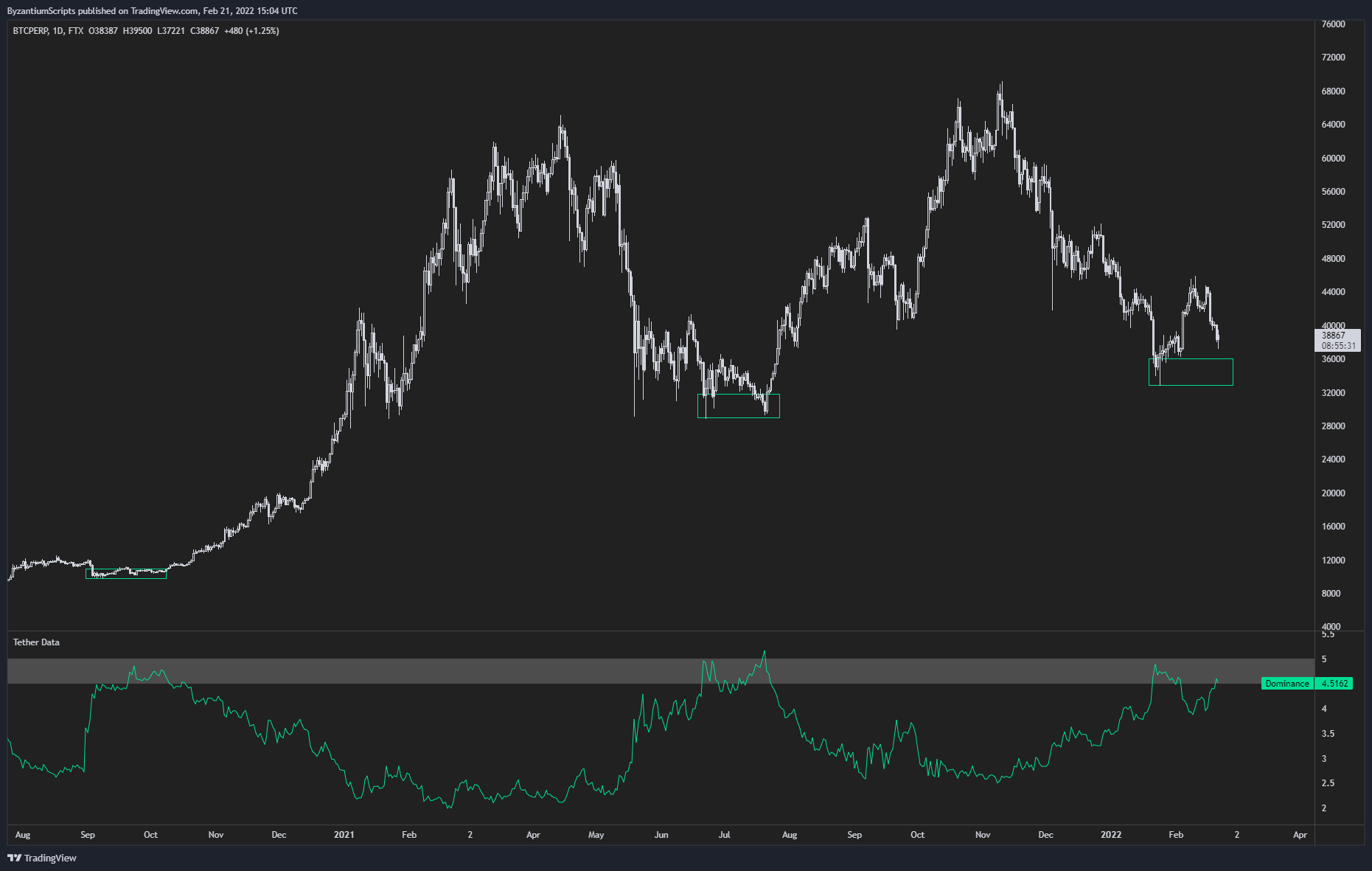 He further pointed out that "Some people think a high tether price and dominance is bearish. Some think the market cap increasing (because of new prints) is bullish ."
Related Reading | Stablecoins Total Market Cap Breaches $179 Billion Mark – Can It Go Higher?
Are Authorities Ready For A Giant Stablecoin?
Meanwhile, The Biden administration, the Federal Reserve System, and the Financial Stability Board have taken an unsurprisingly skeptical stance on stablecoins. They were right in the spotlight of the report Assessment of Risks to Financial Stability from Crypto-assets published on February 16.
In this report, the authorities claimed that "Crypto-assets markets are fast evolving and could reach a point where they represent a threat to global financial stability due to their scale, structural vulnerabilities and increasing interconnectedness with the traditional financial system."
"The Committee on Payments and Market Infrastructures (CPMI) and the International Organization of Securities Commissions (CPMI-IOSCO) are coordinating with the FSB to determine regulatory approaches for GSCs, including those intended for use in mainstream payments."
However, some experts believe that if stablecoins continue the fast pace of growth, they might become too big to fail thus proving concerns by the FED and FSB wrong.
Related Reading | Fed Chair Jerome Powell Argues Private Stablecoins Can Co-exist with US CBDC