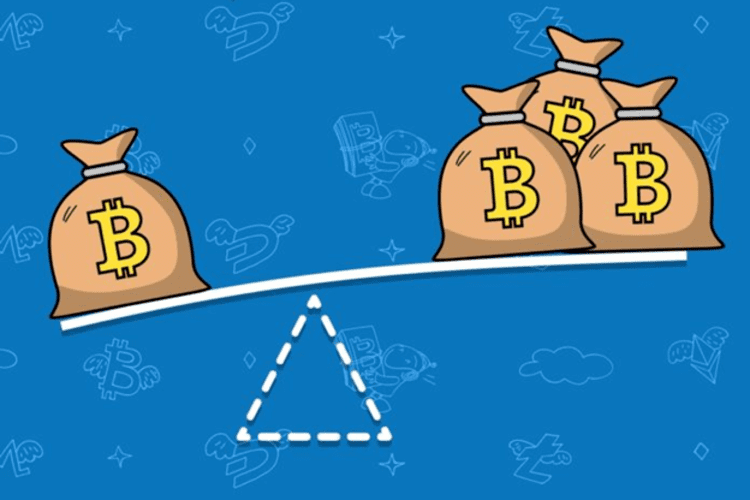 Crypto leverage has been high for some specific digital assets in the space. Global open interest in this space is still at reasonable levels, but some assets have significantly higher open interest-to-market cap ratios than others. Therefore, this report will examine the leverage of these assets to see which assets are more leveraged.
Altcoins are ahead of leverage
Undoubtedly, Bitcoin and Ethereum still account for the largest share of global cryptocurrency open interest, but in terms of the percentage of market capitalization that their open interest accounts for, it pales in comparison to other digital assets in the space .
Related reading | Cardano Foundation completes funding to plant 1 million trees
Many of these altcoins have gained popularity in recent months, spending less time in the spotlight than their beloved Bitcoin and Ethereum. However, compared to Bitcoin and Ethereum, the ratio of open interest to market capitalization for these digital assets is much higher.
In the long run, cryptocurrencies like Bitcoin and Ethereum have open interest to market cap ratios of 1.97% and 2.19%, respectively. Each of these assets has $15.5 billion and $8 billion in open interest. While representing only a small fraction of open interest in the global cryptocurrency space, other cryptocurrencies with newfound fame have higher ratios.
Altcoins lead open interest to market cap ratio | Source: Arcane Research
The highest of these is SUSHI, which leads with a whopping 10.09% open interest to market cap ratio. The relatively new cryptocurrency leads the second highest with a margin of nearly 1.5%. YFI ranked second with 8.59%, CRV and EOS ranked third and fourth with 8.30% and 5.95%, respectively.
Metaverse cryptocurrency is coming
The Metaverse Crypto token has seen an incredible performance in the last quarter of 2021. The frenzy sparked by Facebook's announcement of a rebrand to Meta continued into the new year, placing the top Metaverse token on the list of top cryptocurrencies leveraged.
Related reading | ARK Invest CEO Cathie Wood on What Will Drive Bitcoin Correction
Of the 16 tokens shown in the Arcane Research report, some of the most popular altcoins have increased leverage, with 4 Metaverse tokens on the list. SAND, MANA, AXS and GALA all have open interest to market cap ratios of 3.29% or higher.
AXS leads with a rate of 4.44%, showing the highest and MANA the lowest. Both of these indicate that traders are using both MANA and AXS to hedge their Metaverse exposure.
Although FTM and Near recorded higher open interest to market cap ratios than large-cap tokens, Tier 1 tokens were not excluded. FTM's ratio is 4.02%, while Near's OI to market cap ratio is 3.15%.
Crypto total market recovers above $2 trillion | Source: Crypto Total Market Cap on TradingView.com
Featured image from Crypto News, charts from Arcane Research and TradingView.com